Official Website

CANDLEMASS (l-r):
Lars Johansson - Lead Guitar
Mappe Björkman - Rhythm Guitar
Johan Lanquist - Vocals
Leif Edling - Bass
Janne Lind - Drums
---
Date
City/Country
Venue/Festival
Mar 10
Seattle, US
Substation SOLD OUT!
Special guests: Witch Mountain
Mar 11
Portland, US
Starlight SOLD OUT!
Special guests: Witch Mountain
Mar 12
Portland, US
Dante's SOLD OUT!
Special guests: Witch Mountain
Mar 14
San Francisco, US
DNA Lounge SOLD OUT!
Special guests: Unto Others, Emily Jane White
Mar 16
Los Angeles, US
1720 SOLD OUT!
Special guests: Unto Others, Early Moods
Mar 17
San Diego, US
Brick By Brick SOLD OUT!
Special guests: Early Moods, Emily Jane White
Apr 8
München, GER
Dark Easter
Facebook page
Apr 22
São Paulo, BRA
Monsters of Rock
-
Apr 24
Santiago, CHILE
Blondie
Tickets
May 24
Boston MA, US
The Middle East
-
May 26
Baltimore MD, US
Hell In The Harbor Pre Party
Facebook event
Jun 2
Blädinge, SWE
Muskelrock
Muskelrock.com
Jun 15
Clisson, FRA
Hellfest
Hellfest.fr
Jun 24
Oslo, NO
Tons Of Rock
Tonsofrock.no
Jun 25
Athen, GR
Athens Rock
Athensrocksfestival.com
Aug 11
Derbyshire, UK
Bloodstock
Bloodstock.uk.com
Sept 9
Lodzki, POL
Summer Dying Loud
Summerdyingloud.pl
Dates also announced at the official facebook page!
Management/booking: Ole Bang, olebang@newmail.dk
---
Latest album "Sweet Evil Sun"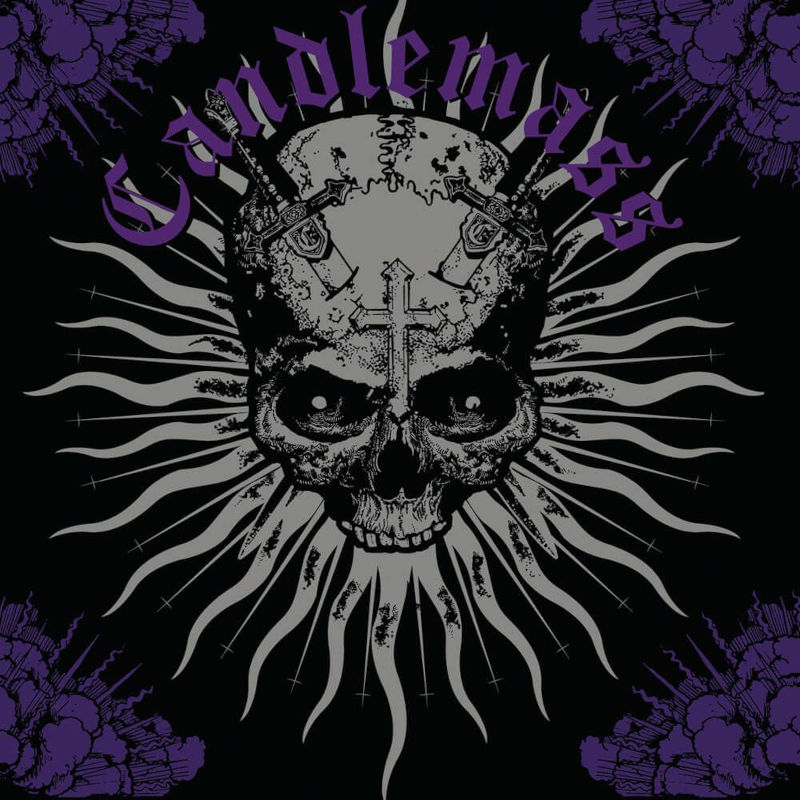 Listen: Spotify, Bandcamp

Order album and merchandise
Studio albums
Sweet Evil Sun (2022)
The Door to Doom (2019)
Psalms for the Dead (2012)
Death Magic Doom (2009)
King of the Grey Islands (2007)
Candlemass (2005)
From the 13th Sun (1999)
Dactylis Glomerata (1998)
Chapter VI (1992)
Tales of Creation (1989)
Ancient Dreams (1988)
Nigthfall (1987)
Epicus Doomicus Metallicus (1986)


Various releases
Candlemass discography and information at Wikipedia
Candlemass discography and information at Metal Archives
---
Follow Candlemass social media
Rolling news and updates are primarily posted on one or more of these social media services.

Facebook, Instagram

Candlemass facebook group of fans
Interact with other "Candlemaniacs": Facebook group
About the band
Read at Napalm Records site, Wikipedia and Metal Archives.
The Game
House of Doom
---
Napalm Records
Heavymetal Online
Indie Merch
Candlemerch
Pull The Plug Patches
---
Management, booking
Ole Bang, mail: olebang@newmail.dk
Promo, press & media
Natalie Camillo, PR Manager, mail: natalie.camillo@napalmrecords.com
Jon Freeman, mail: freeman@freemanpromotions.com
Promotion partners
Republic66, mail: sari.h.wilholm@republic66.com
---
Epic Doom Metal
© Candlemass
candlemass.se, candlemass.com official domains and website
"No bloat" html/css, webdesign by Nicklas Rudolfsson