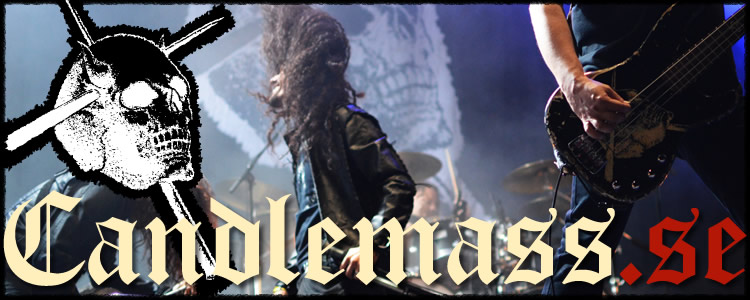 The official site of Candlemass is under re-construction.
This temporary version conveys the most important news of doom until a new site is launched.
New gigs announced regularly, see below under tour dates and Facebook!

2014-11-23
We just want to tell our fans/bookers and agents that our bassplayer and song-writer-engine Leif Edling, will unfortunately be off stage yet a year cause of health issues. He is on his way to get better so we will wave the flag high with our keyboard player Per Wiberg or Jörgen Sandström who will do the bass work instead, while Leif is getting better...
/The Band

Go to the Candlemass Official Doom Store!
Exclusive merchandise will also be available at Candlemass tours and gigs.
Floyd-Rose, Framus, Hughes and Kettner, Luthman, Mapex, Sandberg, Seymour Duncan, Shaller, Cleartone Strings, Slagverskompaniet, Trussart