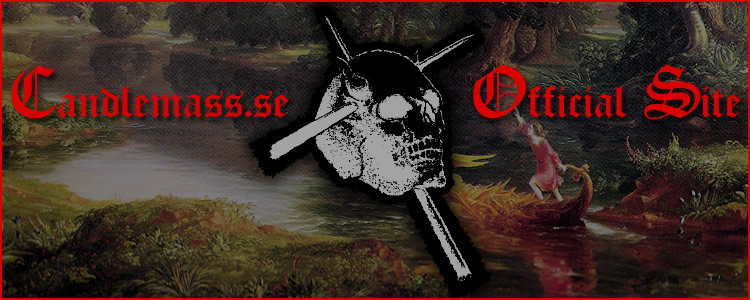 The official site of Candlemass is under re-construction.
Upcoming tour dates below and follow Candlemass on Facebook for the latest news of doom!
2014-08-05: CLASSIC CANDLEMASS ON VINYL
Dactylis Glomerata, out 8th September, pre-order!
From the 13th Sun, out 15th September, pre-order!

Go to the Candlemass Official Doom Store!
Exclusive merchandise will also be available at Candlemass tours and gigs.